Use the banner below for link exchange,
& link back to http://www.silentstudios.org.uk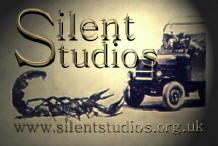 Art-Links-Directory.com - Arts Directory






'Train travel from the UK to Europe and beyond...'
Exceptional rail travel site run by Mark Smith. Comprehensive travel details,
and a fascinating history of the Orient Express. Well worth a visit, even if you
are not planning a journey.



Bill Morgan's New Jersey, Lagoon View Yacht Club site, is not only interesting
and informative, but these guys do one heck of a lot of great charity work.

Directory of everything from body art, to the paranormal.


Some excellent programmes here. These guys really care about
what they do. Check out their MIXCRAFT studio. Good sounds and easy to use.
Also audio conversion tools that are just the job!

HOMEGROWN MUSIC GB
This excellent site is run by Brian Carroll, an old buddy of mine. It has a vast array of info on 60's stuff, the artists Brian has worked with, together with the history of IBC Studios, the cornerstone of much of the 60's music. Also info on 'FIVE DAY RAIN'.


Excellent Business Directory for the South of England.

Well laid out music directory with a very comprehensive
range of categories, together with intelligent articles on the music scene.

Rat Pack Live
This is a brilliant radio station from the States,
playing all The Rat Pack stuff and more.

Gary L. Benton
gator_lee@hotmail.com
http://www.members.shaw.ca/survival2004
The BEST in Survival Writing
http://www.members.shaw.ca/survival2004
Gary's site is one of the best survival sites that I have seen.
This guy has one heck of a pedigree, and writes with style,
and enthusiasm, and explains things in no frills language.
I, for one, would feel safe in any extreme, equipped
with his knowledge, and guidance.



Created by Mike Chapman, this site is exceptional.
Everything has been given the dignity that it deserves.
The information contained therein, has obviously been
researched extremely diligently. Through this site, I have
found information that I did not know about my grandfather,
and also family that I never knew existed.


Click on my grandfathers name above. This will take you
to a poem I have dedicated to him on my POETRY page,
beneath which are some thumbnails of his VC award,
and his actions on that day.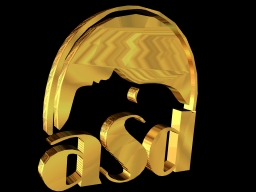 The Association for the Study of Dreams
The Association for the Study of Dreams is a non-profit, international,
multidisciplinary organization dedicated to the pure and applied investigation of dreams and dreaming.
Its purposes are to promote an awareness and appreciation of dreams in both professional and public arenas; to
encourage research into the nature, function, and significance of dreaming; to advance the application of the study of
dreams; and to provide a forum for the eclectic and interdisciplinary exchange of ideas and information.


Good site. Interesting, varied poetry, with guest poetry too.


The Underground Poets Society is the work of Antwian M. Crawford, and is
a very impressive site. Antwian is obviously very dedicated to poetry,
and cares very deeply about the medium. This site is packed full of excellent poetry,
a lot of it his. There is guest poetry, poetry forums, poetry competitions,
and links to some great poetry sites. A site I will definitely
be spending a lot of time at!

Chuck's animations are all his own work.
He is definitely a very talented guy

Everything you need to build a web site-For Free!
This site has exactly what it says it has.
A lot of hard work has gone into putting it all together,
and the animations and graphics are first class.


"firstwriter.com has everything a writer needs -all in one site!
Small press directory, competition listings,
an online magazine accepting submissions online,
an online store, editorial services, tips, agents, and more!"


This has been put together by people who care about poetry,
and has links to some interesting poetry sites.

<![if !vml]>

<![endif]>