HOME / FIVE DAY RAIN / CABARET / POETRY / MUSIC / SHINE / ROSIE / STREAK / THE GIPSY GANG / DEMO / THE FASCINATIONS
The Gipsy Gang were formed in 1979. I moved to Germany and joined them in 1981, when I was thirty one. This was a great fun band to be in. It was Rock n' Roll, from Chuck Berry, to Frankie Miller, to Steppenwolf.
We played many gigs in Germany and once did four gigs in a day! We were based in Freiberg, in Southern Germany, and sometimes travelled five hundred miles to a gig. We had a huge old Italian bus that was named THE PANZER. If that bus could speak!!!
The line up was me: lead guitar/vocals.- KNUT BOCH (35) : Bass/Vocals.- HANS-GUNTER JANKE(25): Lead Guitar/Vocals.- JOCHEN (GIPSY) MAYER(32): Drums/Vocals.
Her are some pictures of the Gipsy Gang, and I'll be adding some sound clips soon.
L to R: Knut, Hans, Rick, Gipsy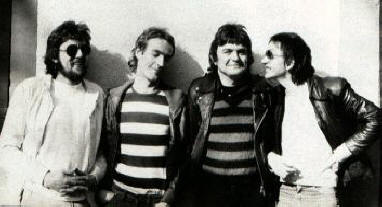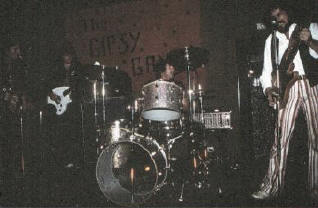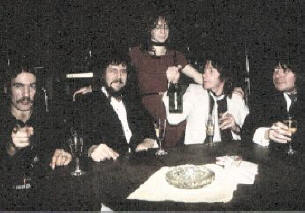 The gorgeous lady in this picture is CLAUDIA. We were married for a few years and had two lovely kids, Marlon & Antonia.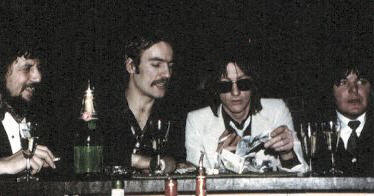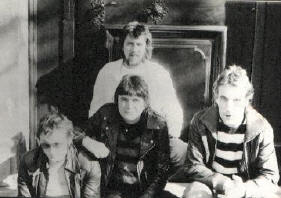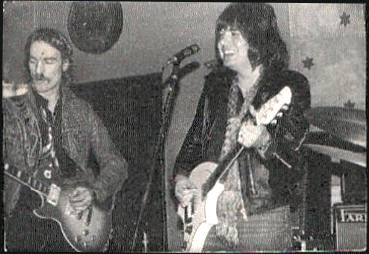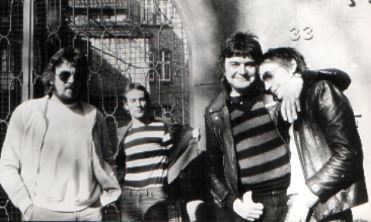 © MMX1 R.Sharpe