<![if !vml]>

<![endif]>
HOME / FIVE DAY RAIN / CABARET / POETRY / MUSIC / SHINE / ROSIE / STREAK / THE GIPSY GANG / DEMO / THE FASCINATIONS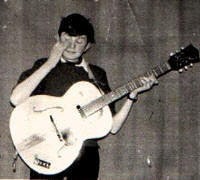 THE RABBLE (1964)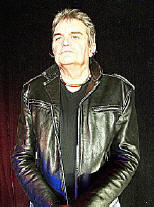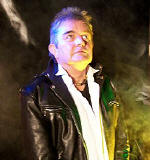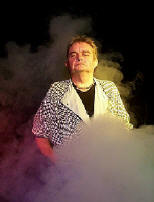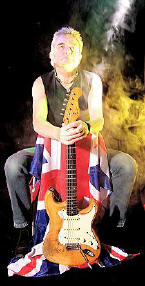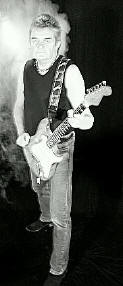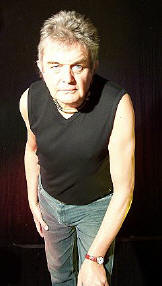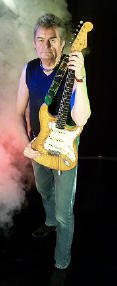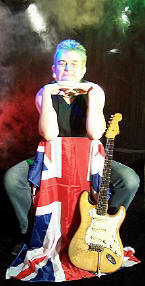 Rick Sharpe: Guitars, Vocals, Harmonica. [occasionally, all at once] Born: 20/04/50. London.
Bored and bread in London some considerable time ago, started playing at about twelve, or possibly a quarter past, and is always searching for that lost chord.
[It was the one that holds his pyjamas up, and is probably down the back of the settee.] His main influences are:- the need to stay one step ahead of the bailiffs.
Place of residence : Newhaven, East Sussex, UK
The material included in the set, ranges from the 1950's to the 1990's. From the likes of Elvis, The Beatles, Rolling Stones,
The Temptations and Steve Miller, to Sting, Ian Drury, Robert Palmer, Eric Clapton, The Police and Status Quo. The genres covered are Rock, Pop, Soul, Blues, Country, Rock & Roll and a few great ballads for the romantically inclined amongst you. Thirteen tracks are demoed below, so if you want to book, which I know you will after hearing them, just hit the "CONTACT RICK" button above.
The tracks & photos below are from two new CD's recorded in August &November 2007. Now repackaged, the proceeds of both CD's will be going to OMWABINI, THE RESCUE STEPS CENTRE, KIMILILI, KENYA. (See http://www.ricksharpe.co.uk)
Some of the tracks on RUNESTONE COWBOY are live recordings taken from a MENCAP CHARITY gig
at The Riverside hall, Newhaven, East Sussex, on 24/08/07.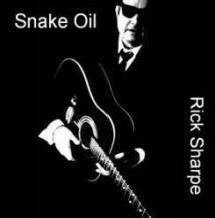 The dictionary definition of Snake Oil is:
" A derogatory term for compounds offered as medicines which implies that they are fake, fraudulent, or ineffective. The expression is also applied metaphorically to any product
with exaggerated marketing but questionable or unverifiable quality."


Shaky ground

A good fool is hard to find

House of the Rising Sun

Substitute

Stuck in the middle with you

Knocking on Heaven's door

Walking the dog

I can see for miles

Message in a bottle
The rest of the tracks are Johnny B. Goode, Handbags & Gladrags, & Proud Mary. All of which are taken from the current stage act.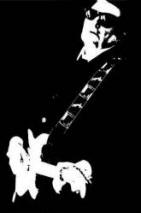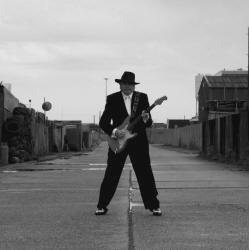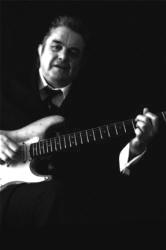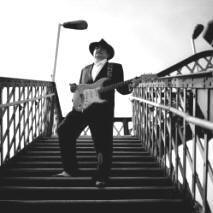 Photography : Steve Creffield. July 2007

The five photos below were taken at The Mencap Gig.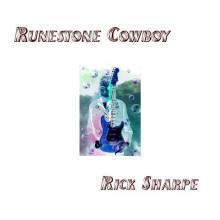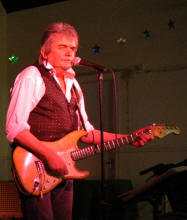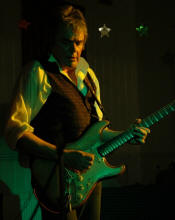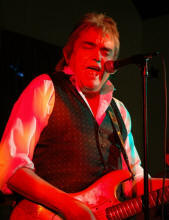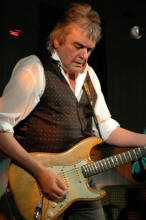 Photos: Kris Almasi-Tucknott
Click on the speaker to hear the track

Ghost riders in the sky

Blue suede shoes (LIVE)

Dance the night away

Hey good lookin' (LIVE)
There are 14 tracks on this CD.

Kris took the gig photos and is an incredible artist.
Gaz English, Rick, David Almasi-Tucknott
Gaz does the lights & sound for the shows, and is also an excellent drummer.
Check out his site at:

David did the live recording and is also a consummate director and cameraman.

All gigs on this page are predominately Rock & Pop, although there is some of the
30's & 40's material included. For the big band gigs please click HERE
© MMX1 R.Sharpe